Presenting the New Universal Medicine website (visit the site via the below links)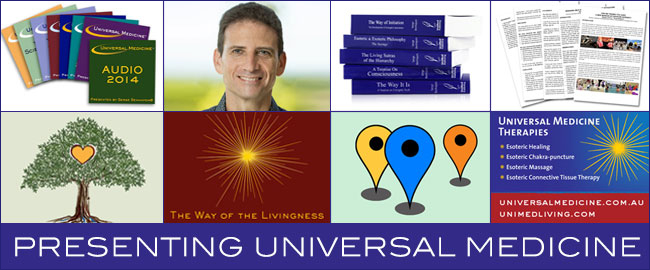 A newly furbished site which documents the many facets of Universal Medicine, www.universalmedicine.net is a very visual look at the breadth and depth of Universal Medicine's worldwide activities.

Before and After Photos of Universal Medicine Students catalog the many miracles taking place in the student body as deep self-care is lived and embraced and photos of the many retreats, workshops and student projects taking place across the globe are illustrated in extensive galleries across the site.

www.universalmedicine.net also presents an in-depth exploration of some of the finer details of Universal Medicine, Serge Benhayon, Practitioners and the Student Body as well as providing information regarding the Teachings and Therapies of Universal Medicine.

This brand new site is well worth an explore - it is a powerful testament to the many years of service to humanity by Universal Medicine and Serge Benhayon over the last 15 years and provides a compelling preview of the so-much-more to come.
Visit the new website.