Universal Medicine inducted into The Hall of Fame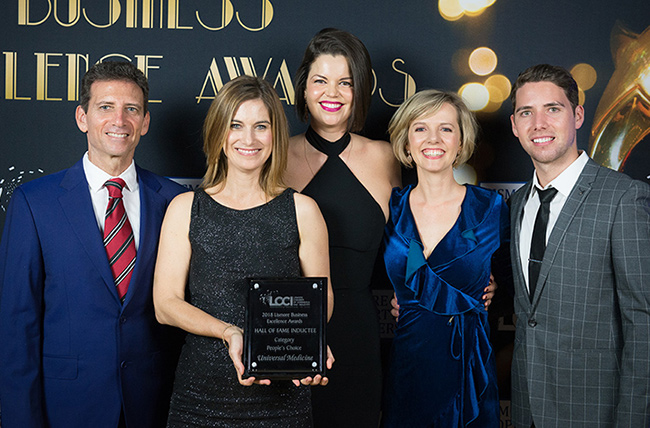 Pictured left to right: Serge Benhayon, Miranda Benhayon, Kylie Jackson, Alison Coleman and Curtis Benhayon
UNIVERSAL MEDICINE awarded with inaugural Hall of Fame award, Lismore Business Excellence Awards 2018.
AT A very special night celebrating the dedication and innovation of businesses across Lismore, the Lismore Business Excellence Awards 2018 saw Universal Medicine honoured with a special first: induction into the Business Excellence Awards' Hall of Fame.
The honour came after the business was crowned People's Choice an unprecedented three times in four years (2014, 2015, 2017) at the annual Awards.
The People's Choice award recognises a business in the community that has exceptional local support.
Hall of Fame induction honours a local business which has won a Business Excellence Awards category on three occasions.
Speaking after the Business Excellence Awards, remedial massage therapist Curtis Benhayon said:
"In a regional city like Lismore the Business Excellence Awards are a vital celebration of local businesses, which are often the lifeblood of the community."
"It's so important in our tight-knit community that businesses come together like this, support each other, learn from each other, and honour each other."
"Universal Medicine has championed a 'people first' philosophy in its almost two decades of operation, striving to deliver the highest levels of care and respect at all levels with both clients and its staff."

From its clinic in Goonellabah, Universal Medicine supports people across the Northern Rivers with a broad range of services including physiotherapy, psychology, beauty therapy, remedial and sports massage, in addition to a range of complementary healing modalities.

As a complementary health care provider, Universal Medicine services also support clients alongside and in addition to medical care, and its team of dedicated staff work harmoniously in parallel with conventional medical treatments for the benefit of the client.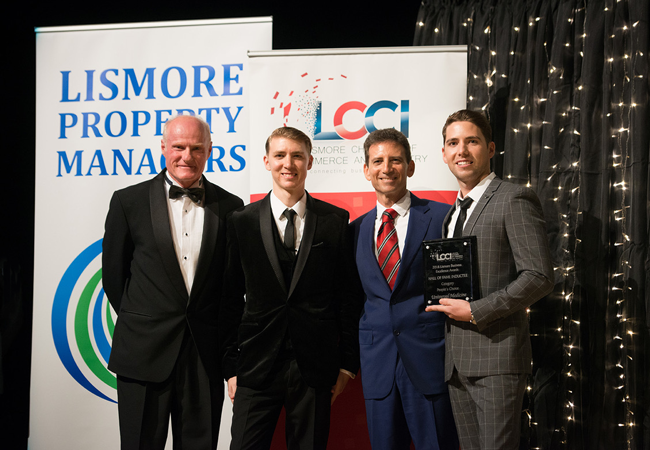 Pictured left to right: Andrew Gordon, Michael Benhayon, Serge Benhayon and Curtis Benhayon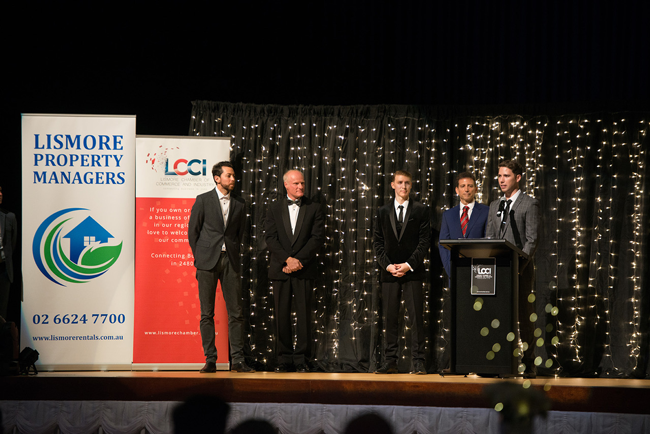 Curtis Benhayon, Michael Benhayon and Serge Benhayon at the podium after being inducted into the Hall of Fame. With MC James Mathison and Andrew Gordon.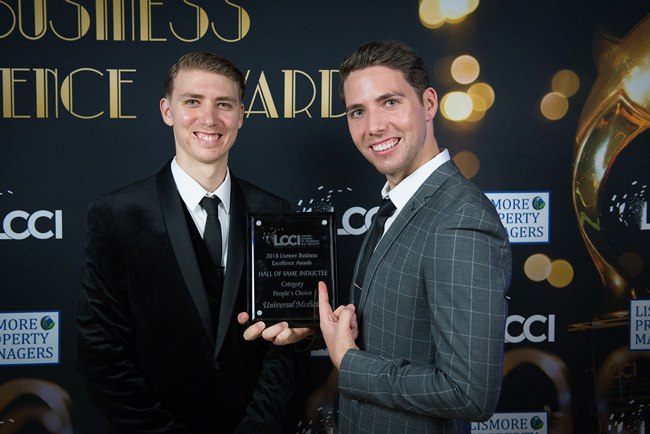 Universal Medicine practitioners Michael Benhayon and Curtis Benhayon after Universal Medicine's Hall of Fame Induction.