On April 24th, Universal Medicine will be hosting its annual retreat at Lennox Head. Set against the picturesque Lake Ainsworth in Northern NSW, the Lennox Head retreat is a 5-day workshop that gives participants the opportunity to establish a way of living that honours the natural rhythms of the body. This dedicated way of living encourages us to bring more vitality and harmony to the workplace, home, family, friends and greater society. Complete with accommodation, delicious meals provided by the kitchen at the Lake Ainsworth Sports and Recreation Centre, the five days are filled with a range of presentations, activities, esoteric yoga and guest speakers.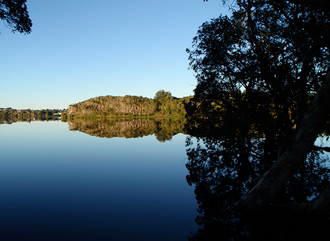 The esoteric is based on the living principle that we are all innately divine – equally so. This divine aspect lives within us all and is unchangeable, however it is our freewill to choose to live by this loving way or not. Throughout history, the focus of the true esoteric teachings have been to build a body and establish a way of living that allows one to hold and express this divinity in full. Through applying these timeless principles of self-care and self-mastery, we are able to bring a simpler way of life that is much needed in the busyness of our modern world.
To prepare for the event, make sure to bring plenty of warm clothing and blankets for the early morning esoteric yoga as well as your dancing shoes for the end of retreat celebration. A notebook and pen are also essential.
We look forward to seeing you at this year's event.
with love,
The UniMed Team