Universal Medicine UK Summer Recap with Photos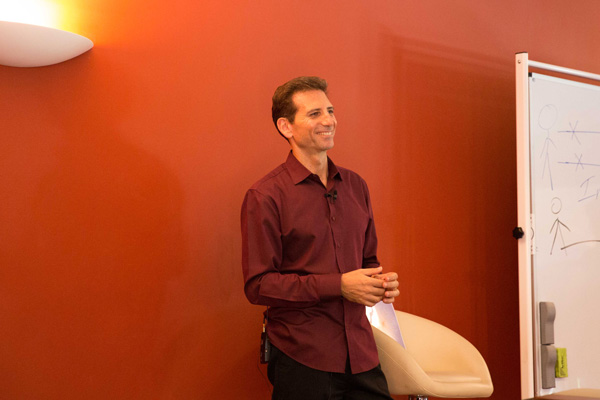 Each May and June, Universal Medicine UK presents its Summer program to service its growing number of international students. Serge Benhayon has been visiting England for many years now successfully presenting for UniMed UK.
Following on from a full and effective schedule of events let's revisit a small sample of the amazing and profound moments from the European Summer season:
May 2017 – UNIVERSAL MEDICINE UK RETREAT
The annual event calendar for EU/UK begins with the Retreat. This event provides for an extensive odyssey of examination and deep reflection. Over the 5 days participants explored the philosophy and science of the constellations, this year's theme, mapping out a clear path onward for themselves to expand on. Much was delivered from presenter Serge Benhayon who unremittingly brought his all, as he does so consistently. In addition, participants also receive the wise skillsets of Natalie Benhayon. Standing in her own right as an established esoteric philosopher Natalie enhanced the experience by bringing her practical finesse to the science of the constellations.

Many commented that this Retreat was simply "a game changer". The feedback was overwhelmingly positive from first time participants as well as returning students. This Retreat left no stone unturned.


June 2017 – UNIVERSAL MEDICINE UK COURSES & WORKSHOPS
Packed with a very busy schedule of healing courses and one day workshops Universal Medicine UK continued to set the standards throughout the month of June. The Livingness Stage 1 workshop kick-started the month of events – designed to support people to re-connect to their inner-heart whilst building confidence to feel more equipped to handle and express their sensitivity and awareness rather than shutting down their innate expression. Once again people's experiences were life changing. One woman commented that what she had learnt in the first hour was enough to completely transform and change her entire life, and that she looked forward to what the rest of the day was going to bring.
The diverse group of attendees provided an eclectic experience of honesty, openness and trust. Their genuine and caring commitment made the day what it was: an overt keenness to explore and understand the keys to more empowered connection, awareness and harmony in life. There was heart-felt appreciation by all that Serge had volunteered his time and energy making this workshop a free event.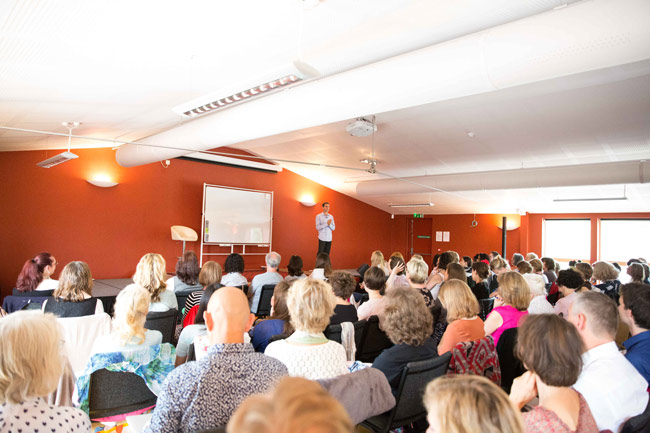 Healing Courses, Levels 1, 2 & 4 –
Whilst there is too much to be said about each of these intensive three day Healing Courses to do them service here, what can be shared in brief is that the courses and practitioners certainly went to new depths, raising the standards yet again with regards to their commitment and dedication to the art and science of esoteric healing.
Esoteric Yoga was also released with many more practitioners inspired to share this deeply re-connecting and beneficial modality with others.
Celebration
The final Saturday brought a befitting penultimate conclusion to the month's activities. UniMed UK hosting another free day of events commencing with The Way of The Livingness and its line-up of readers who had requested to read on the day.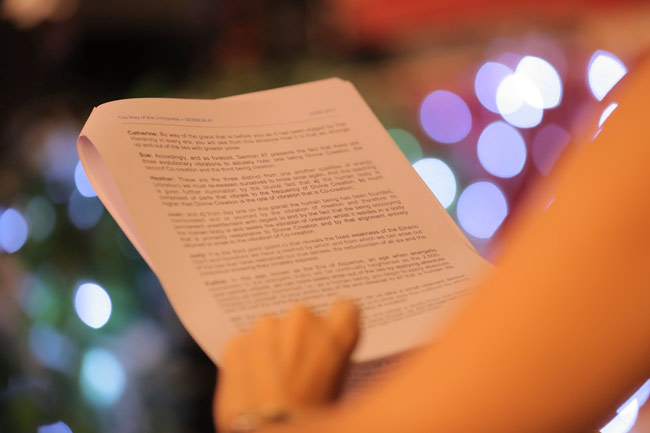 The hired hall had been specially designed by Natalie Benhayon to mark the celebration weekend which included a banquet style dinner and presentations from several students – before ending the day with the customary 'student's concert'; showcasing a host of songwriters, performers, community choirs and bands.

The epic performance for everyone being the concert by Miranda Benhayon, featuring her song writing skills with the release of her album, 'Début'. Of course, Miranda is no solo act, joining her on stage was the multi-instrumental virtuoso, Michael Benhayon.

'Début' is the latest album from the expansive GM RECORDS collection.

The evening was a huge hit, an amazing display of joy and collectiveness after what had been a very busy couple of months. It was the biggest party thus far with everyone up on their feet. Miranda & Michael brought the house down.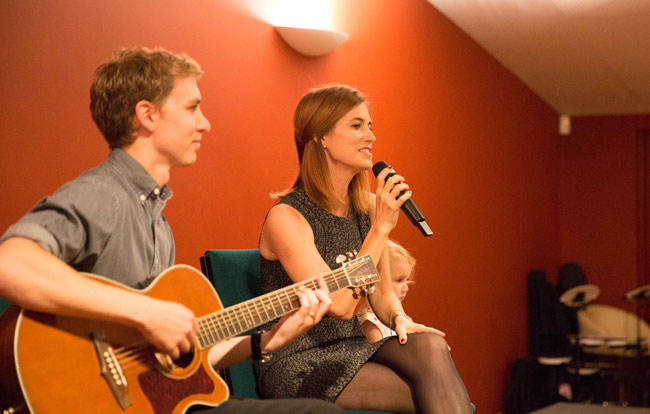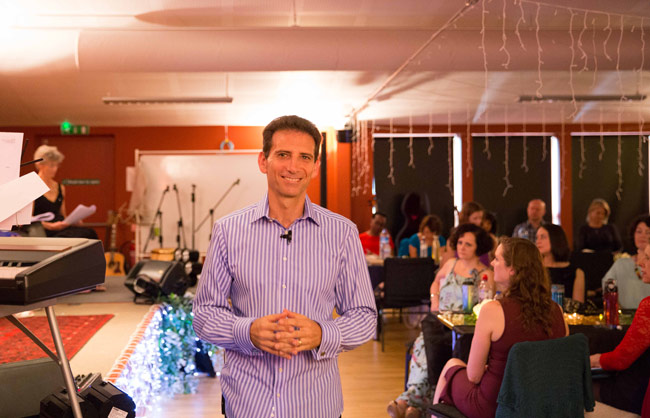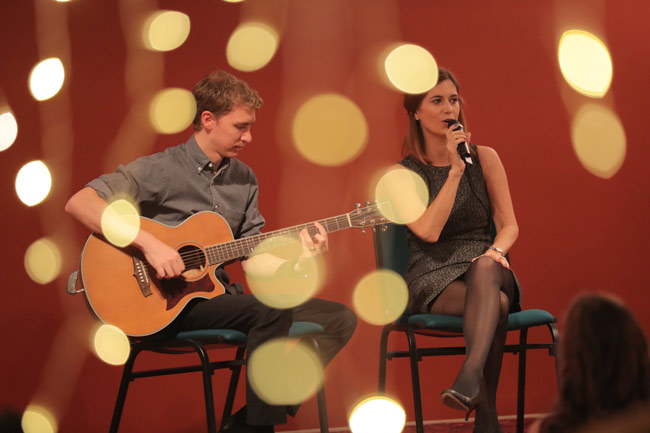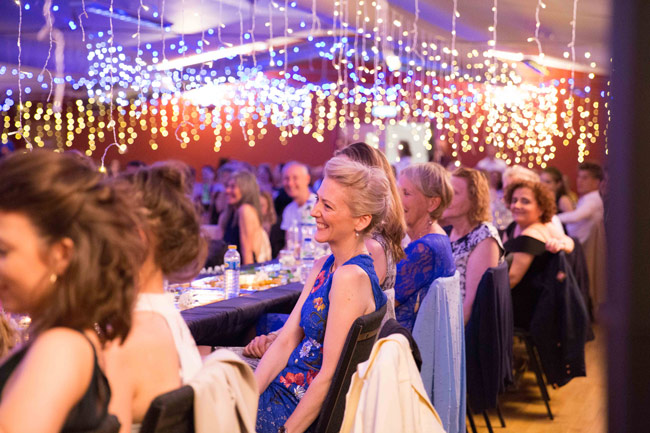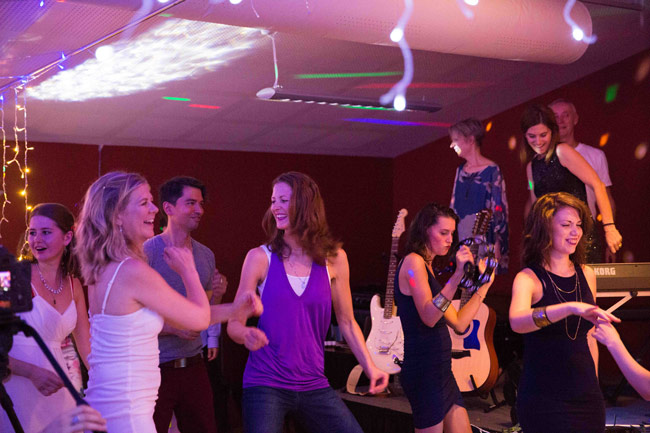 In usual grand finale, the 'Expression & Presentation workshop' captured it all. It was very well attended. The perfect completion for the June 2017 course schedule. Students left expanded and inspired from the day's presentations and teachings.

After everyone said their goodbyes and offered Serge a heartfelt standing ovation for his endless love and dedication participants began to make their journey back home, keen and ready to go back to implement the principles of greater love and understanding in their own lives.

A hugely inspiring two months, our immense thank you to you all for making it the All that it was.
See you again very soon in November for what is sure to be another amazing month.

With love,
The Universal Medicine Team